Ski or walk in the wild with the amazing wolf guide – searching for tracks and traces. There will be stories, wilderness, bonfires, fresh air, new photos and video recordings. And not least: feel the presence of the wolves.
Videos of the Østmark wolf are filmed by André Holm. He brings fresh photos and videos on the trip.
Maybe we will see the place where the puppies were born this spring? Maybe we'll get to follow fresh wolf tracks. Perhaps we see and smell the wolf's marking of territory. Maybe we see a moose carcass.
The chance of seeing the wolf is minimal, and it is also not good for the wolf to get used to people. But there are very good chances of seeing tracks, carcasses or dung.
The wolf was absent from Østmarka for approximately 200 years, before it returned in 2013. At the moment, the wolf pack consists of at least 8 animals. If you want to experience wolf tracking, this is the winter to do it. Next year it may be too late. If the wolf pack gets kicked by the elk, it could be game over for the pack. There are razor thin margins, just a bit of road construction or logging can change everything.
Only once in 2023:
22nd of September, 10 o'clock. There will not be snow on this date, wear good boots.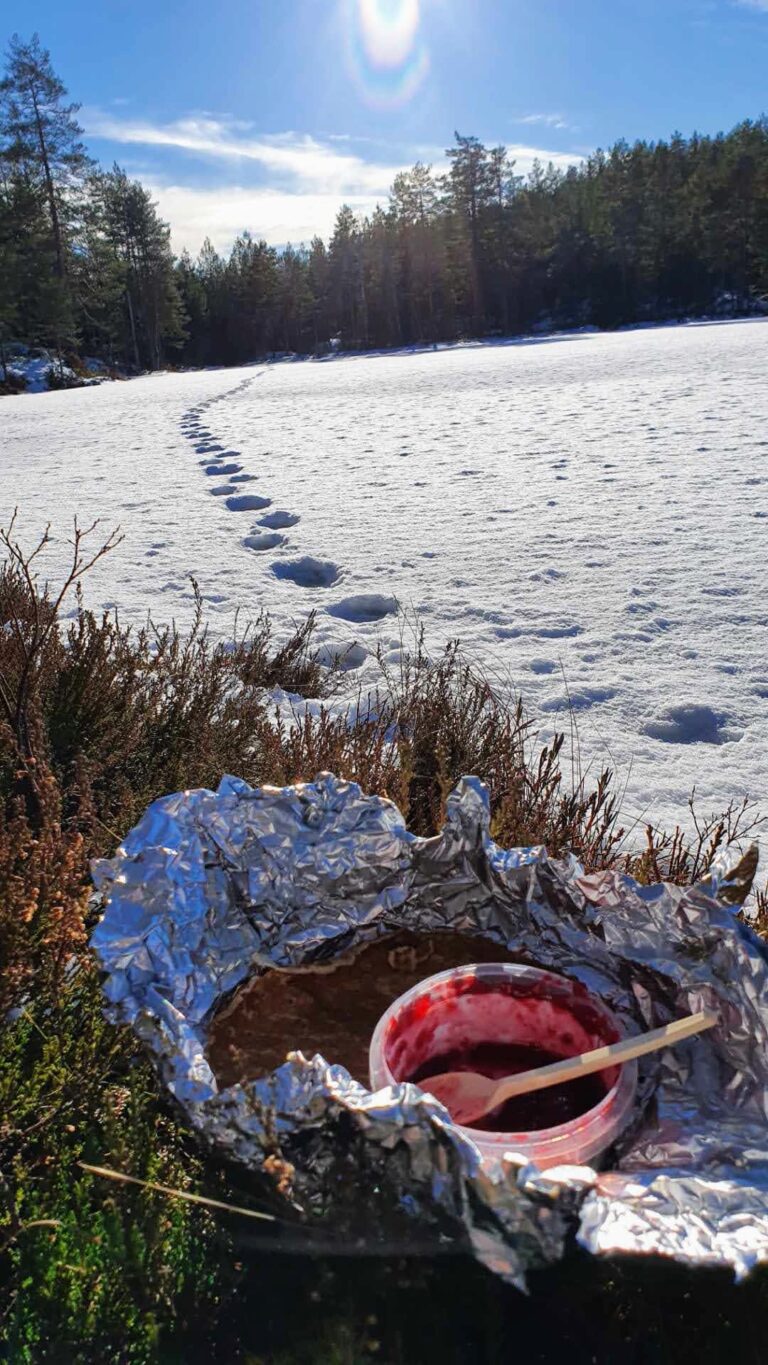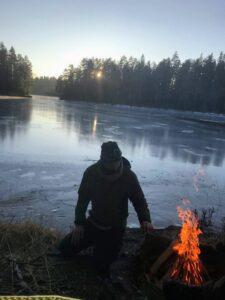 André Holm has tracked foxes and other animals since he was 8 years old. The school was on the edge of the forest so there was a lot of fox tracking instead of maths and Christianity lessons. He knows the Østmarka as well as the lynx, and often sleeps on a knoll beyond the wolf pack. Before the guided tour, he spends many days preparing and finding out where it is best to go.
A wolf safari with André is something you will remember for the rest of your life.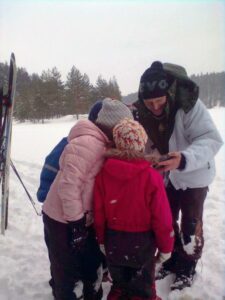 Duration: The tour starts at approximately 0930 or 10. It is difficult to estimate when we are back, because suddenly we find a new track to follow. We usually return at four-five-six-seven, but can also, by agreement, arrange a day trip of the desired length/duration.
Group size: Maximum eight people.
Everyone should bring an extra jumper/jacket in their bag for use during breaks. André and the helpguide provide food for everyone.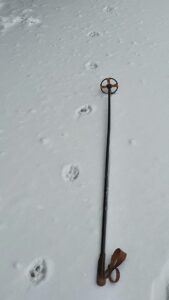 2500 kroner per adult.
Ask for prices for kids (9-17 years old)
Turen var fantastisk! Kan vi bli med igjen snart?
Questions for winter/snow
Preferably bring your own skis, if not we have skis, shoes and poles in WildOslo (let us know)