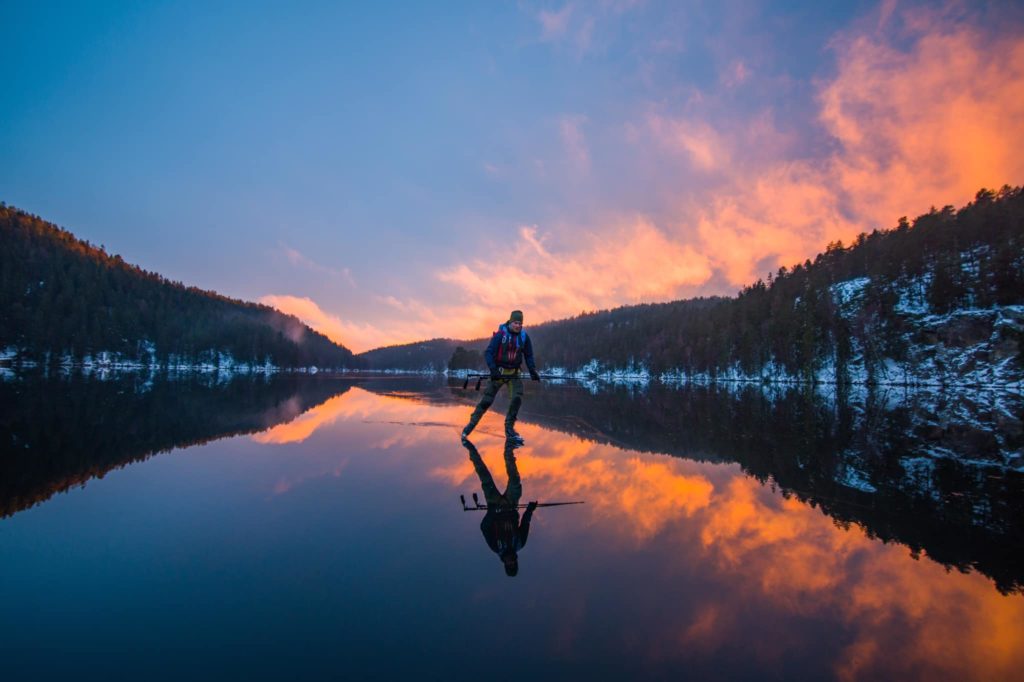 We will ice skate on one or more lakes, depending on the conditions. Normally a lake 20 minutes south of the Opera. We will teach you all you need to know. We will ice skate with nature on all sides. After some skating we will make a fire and listen to the sounds of the forest, before we keep exploring the lake (we know the lake like our pockets)
We use tour skates with ordinary ski bindings – preferably BC (Back Country) or NNN. They will give you better stability and longer sliding distance than hockey skates.
BC boots are designed for skating. Stable, comfortable, and warm. It also has a rubber sole, that will give you more grip on surface, walking off the ice for a rest and pause on land. If you prefer to bring your own skating boots, please ask us to ensure correct binding. We do not recommend ordinary cross-country boots, they are cold and less stable.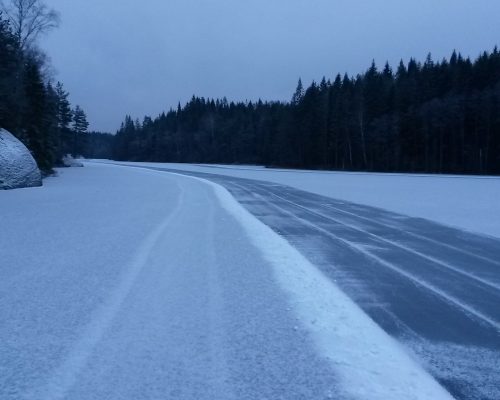 The calender will only be open for booking on dates that are safe. We check the ice almost every day. We always bring safety equipment.
Warm mittens, or two pair of mittens. Comfortable clothes for skating in the winter. Read an example for cross country skiing. Some prefer to bring a helmet, for extra safety.
1 to 2 persons: 850 kroner per person.
3 persons: 740 per person.
4-8 persons: 680 per person.
If only one person books, we have to cancel (the day before)
Up to 10 guests are welcome at the same time. But if you are not the same family we prefer smaller groups
Ice skating Oslo locations
The wilderness of Oslo is just 31 minutes with bus from the Opera (21 with car). We will escape the crowds, and ice skate into the wilderness. We skate on the lake, and we will explore. We will see traces from the beaver, fox and deer and if we are lucky traces from moose and other wild animals.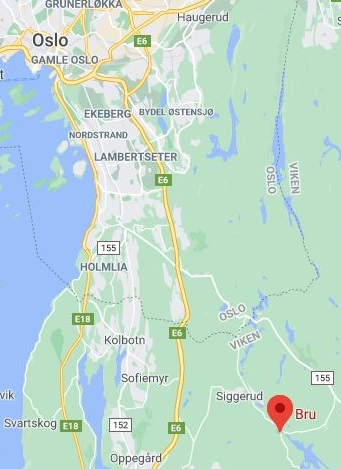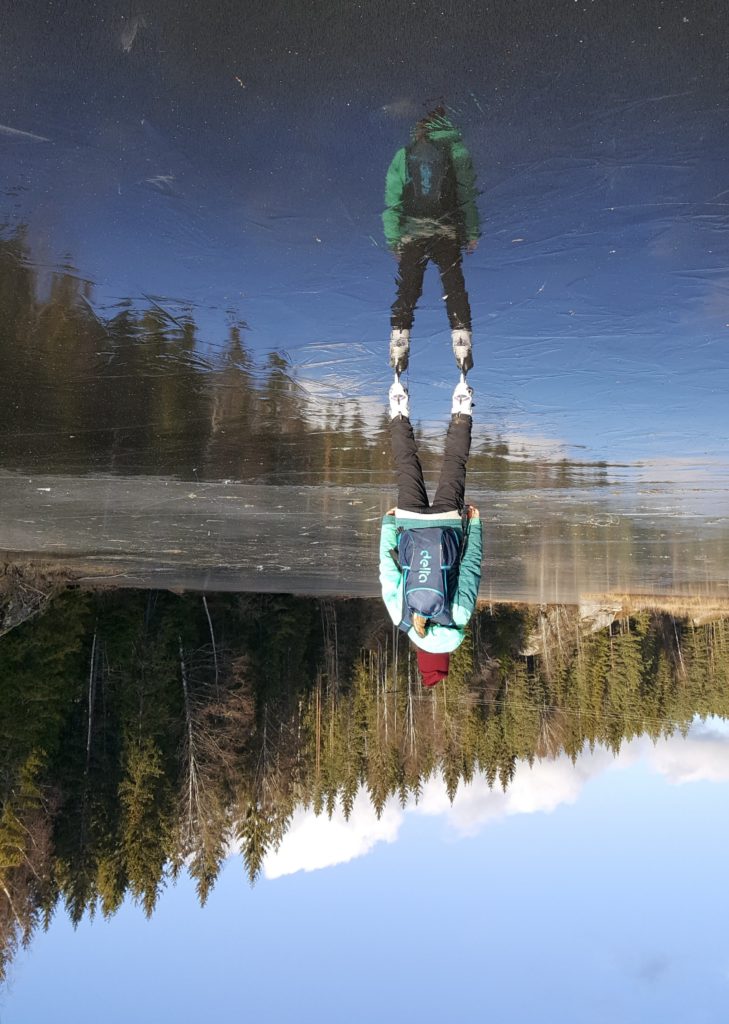 Escape the modern world – enter wilderness and freedom.
Frequently asked questions
Sometimes we offer guided tours outside Oslo, but we take safety very serious, so it will only be on lakes we know well. Information to come.
Global warming is here. The last 30 years, the winter has become 39 days shorter here. The time for skating is now. Sometimes later becomes never.