We will ice skate on lake Langen or Sværsvann. I will teach you all you need to know. We will ice skate with nature on all sides. After some skating we will make a fire and listen to the sounds of the forest, before we keep exploring the lake (I know the lake like my pocket)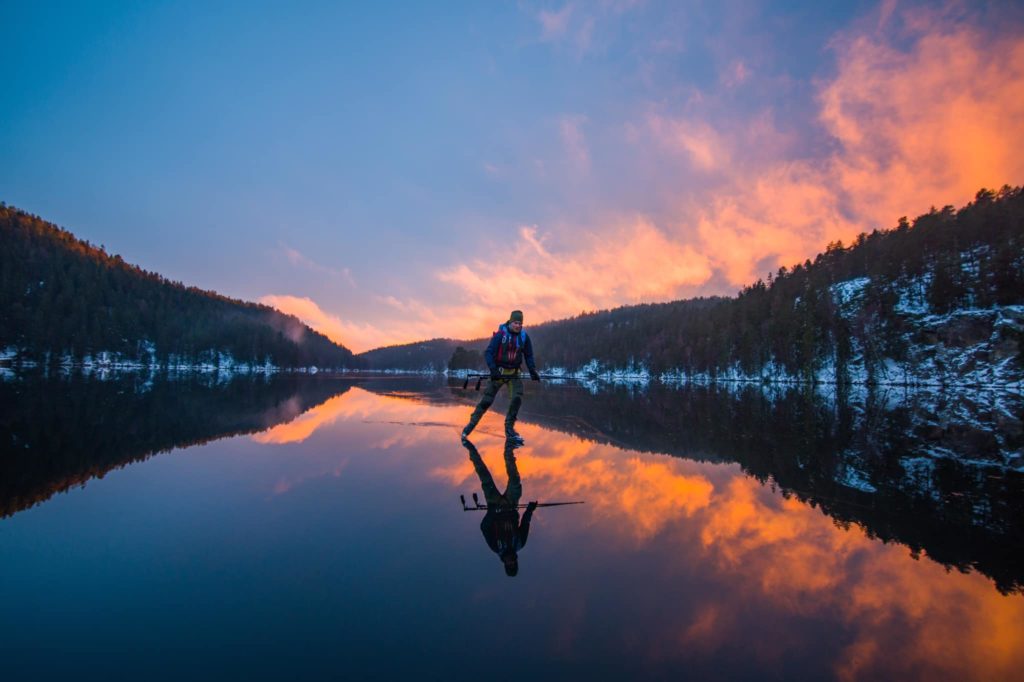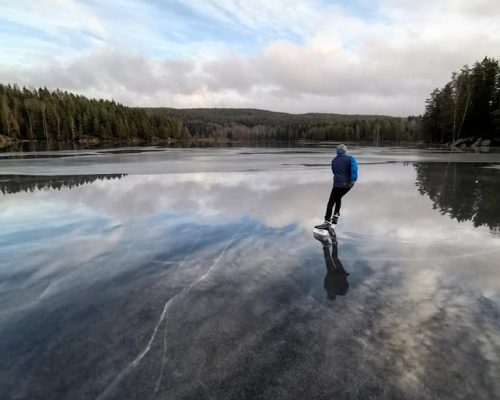 What else you should know
I know the lake very well, and the calender will only be open for booking on dates that are safe (and I am available). I check the ice every day. I always bring safety equipment.
What WildOslo will provide
Up to four guests are welcome at the same time. This is to make sure the safety is as good as possible.
Ice skating Oslo locations
The wilderness of Oslo is just 31 minutes with bus from the Opera (21 with car). We will escape the crowds, and ice skate into the wilderness. We skate on the lake, and we will explore. We will see traces from the beaver, fox and deer and if we are lucky traces from moose and other wild animals.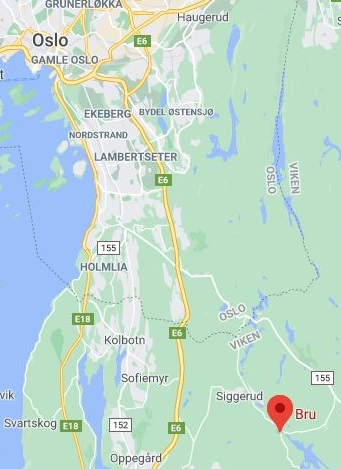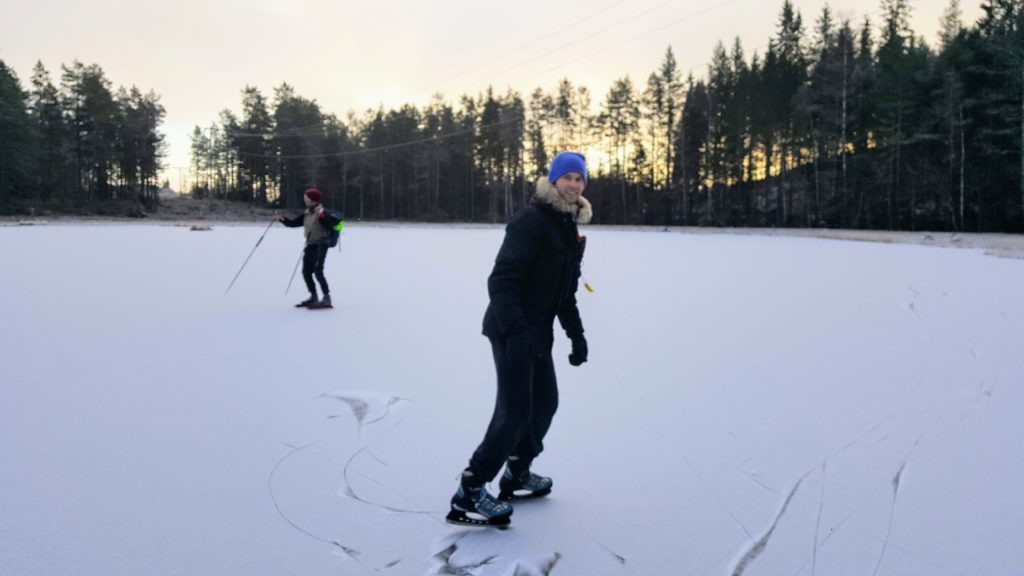 Escape the modern world – enter wilderness and freedom.
Sometimes we offer guided tours outside Oslo, but we take safety very serious, so it will only be on lakes we know well. Information to come.
Global warming is here. The last 30 years, the winter has become 39 days shorter here. The time for skating is now. Sometimes later becomes never.