Cross Country Skiing Oslo: Ski in the Wild
-Escape the crowds. 
-Perfect for beginners, easier than you believe.
-Nice warm lunch/dinner.
-One minute after exiting the bus, you have skis on your feet.
-Best chance for sun – tour from 10 to 2 o'clock.

-Ski, snow, ice and fire. This is Norway. You will be surprised how 'Alaska' the area looks like, so close to the center (25 minutes bus south, from the Opera) We will ski over a frozen lake (totally safe) and into the Wilderness. After some skiing we will make a fire, and enjoy a warm lunch/dinner in the forest. We will probably not see many people, maybe none. Cross country skiing is kind of mindfullness, and easier than you think. It doesn't get more Norwegian than this: Ski, fire and food over fire – Norwegians favorite activity. With a local and Norwegian guide. Don't miss this chance to get back to nature!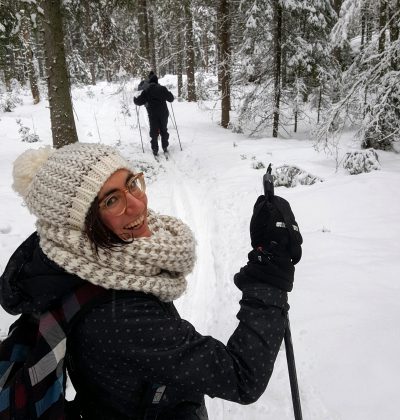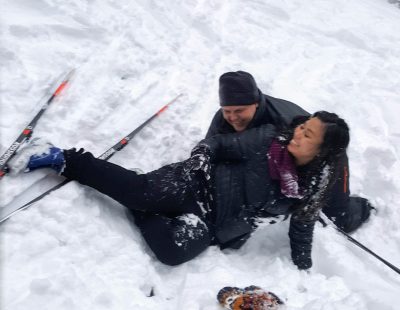 Comfortable warm clothes. For example like this. Avoid cotton closest to the body.
You don't need to be fit (if you are fit enough to walk for some hours, you will be fit enough)
740 kroner per person. If only one person books, we have to cancel (the day before)
24 minutes with bus from the Opera/Bus Terminal. We will ski on Sværsvann lake (totally safe) and in the forest of Sørmarka (South Forest) – over half of Oslo is actually covered by wilderness. This lake is normally frozen from October/November until the 1st of May. I ski on the lake every day (to my office). You will automatically get full transport information after booking. Welcome to WildOslo and cross country skiing Oslo!
Global warming is here. The last 30 years, the winter has become 39 days shorter here. The time for skiing is now. Sometimes later becomes never.