Cross Country Skiing Oslo: Ski in the Wild
We offer guided tours for beginners – 18 minutes from the Opera (25 with bus)
For advanced skiers we rather recommend this tour planner.
Monday to Friday at 10 in the morning.
Season: when the snow conditions are good.
Bonus: Receive our top recommendations for activities, sights, and dining via email upon booking.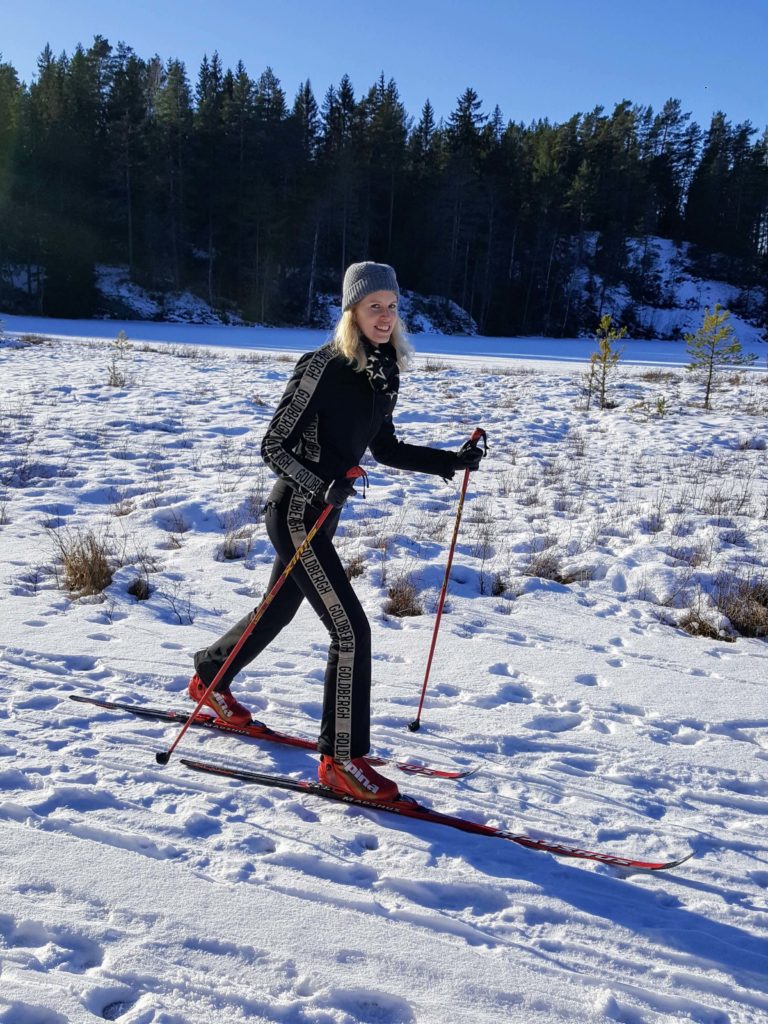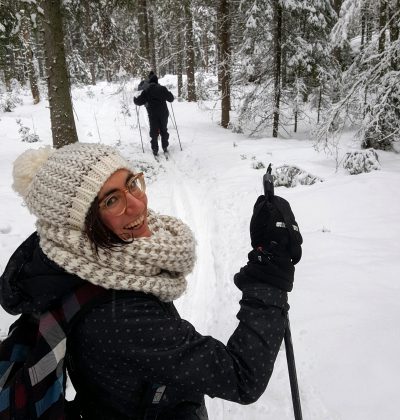 Ski, snow, ice and fire. This is Norway. You will be surprised how 'Alaska' the area looks like, so close to the center (25 minutes bus south, from the Opera) We will ski over a frozen lake or in the forest, depending on the conditions, and into the Wilderness. After some skiing we will make a fire, and enjoy a warm lunch/dinner in the forest. We will probably not see many people, maybe none.
It doesn't get more Norwegian than this: Ski, fire and food over fire – Norwegians favorite activity. With a local and Norwegian guide. Don't miss this chance to get back to nature!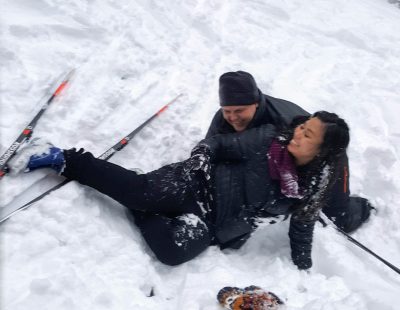 Bring a water bottle. Wear comfortable warm clothes, for example like this. You don't need everything in the video, we normally have warmer conditions here than in the mountains. We have insulated ski boots for you. You don't need gaiters. One pair of mittens is enough (ask if you don't have). Avoid cotton closest to the body. You don't need to be fit (if you are fit enough to walk for some hours, you will be fit enough). We have mittens that you can borrow.
999,-pr person
Make it private: 1200 kroner extra (no other than your group can book) – upon request
Most Norwegian names have a meaning, Oddbjørn means 'hunter of bear' (or knife/spear + bear). I am founder of Wild Oslo. Skiing with me is like having a friend showing you around. Every day I ski, skate or kayak. I put my soul into giving you a great experience. One of few local Norwegian guides in Oslo.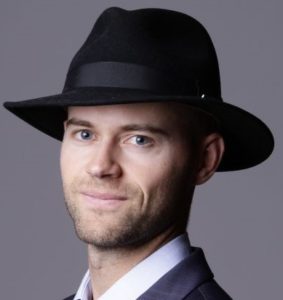 Samuel
What an experience! Everything about the day exceeded our expectations. Oddbjorn did everything he could to make the day enjoyable and informative. He knew a lot about the sport and the wildlife in the surrounding area. The lunch was exceptional, homemade waffles and burgers over an open fire with hot chocolate and coffee to keep us warm! His commutation from the moment we booked was both helpful and appreciated. Overall it was the highlight of our trip, and we would recommended to anyone visiting Oslo! Thank you Oddbjorn, we wouldn't think twice about booking with you again on our next trip to Norway.
Absolutely amazing!! My husband and I had zero experience before this activity and still had great time cross country skiing through the woods and across a lake. Oddbjorn was very friendly and quick to respond to questions or concerns. He gave us detailed directions to our meeting place which made navigating public transport worry free. The waffles lived up the hype. They were delicious and we even had some burgers too. I would encourage adding this experience to your stay in Oslo.
This was such an incredible experience and a highlight of our trip to Oslo! Neither me nor my partner had ever been cross-country skiing and we were a bit nervous going into the experience, but we immediately felt comfortable and had the best time. Oddbjørn is incredibly friendly, well-informed, and encouraging: an all around great guide and person. The location is very easy to get to from central Oslo and it is so beautiful and peaceful. Lunch felt like such a unique and authentic experience, and Oddbjørn is a great cook (waffles and brown cheese are a new favorite)! We left the day feeling extremely grateful for the experience and excited about future opportunities to cross-country ski!
AMAZING! One of the best experiences I have ever had! The views were beautiful and so was his cooking! I am so grateful that I had the opportunity to do this. Oddbjørn is one of the nicest and most humble people Ive ever met. I wish I could give this more than 5 stars!
It's rlly an unforgettable experience. The leader is passionate and considerate and he presented us an impressive lesson of nature by telling us about the wild animals. All in all, its absolutely perfect and worth trying.
24 minutes with bus from the Opera/Bus Terminal. We will ski on Sværsvann lake or the the forest of Sørmarka (South Forest) – depending on the conditions. Over half of Oslo is actually covered by wilderness. I ski every day (on guided tours or to my office). You will automatically get full transport information after booking. Welcome to WildOslo and cross country skiing Oslo!
Global warming is here. The last 30 years, the winter has become 39 days shorter here. The time for skiing is now. Sometimes later becomes never.
Questions - xc skiing oslo