Kayak rental Oslo - Hidden Lake
Looking for kayak rental in Oslo? We have excellent service and price guarantee.
Kayaking here, at Langen, has many benefits:
Click green button to see availability (real time update)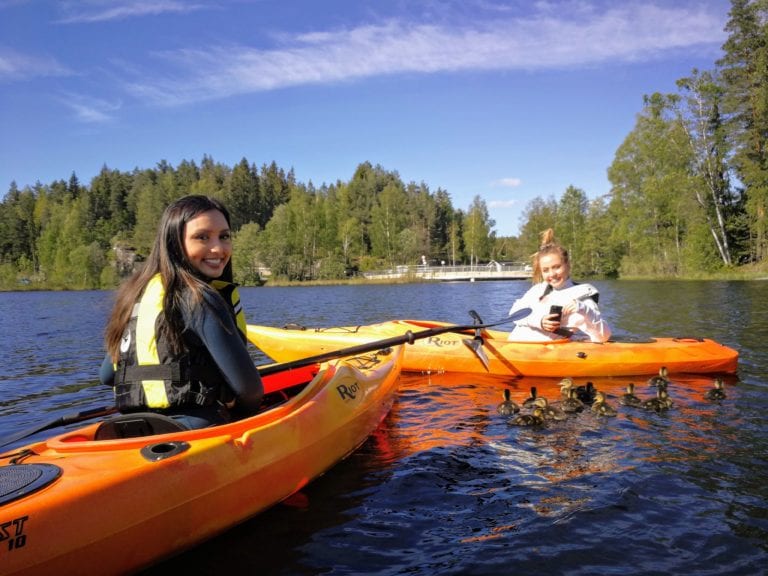 Reviews for our Kayak rental Oslo and guided tours:

Gabriele M.
We had a great time with the kayaks. The lake is very nice: various different scenarios, many possibilities to swim and very relaxed. The owner was friendly and helpful.

Emmanuel F
Great outdoor experience!!! I would recommend it to anybody who has the time!

Jamie S
This was a fantastic afternoon kayaking. Our guide took great care of us and adapted the trip to fit our group's needs. We had experienced and novice kayakers and everyone enjoyed the lake and felt comfortable. I highly recommend Wild Oslo!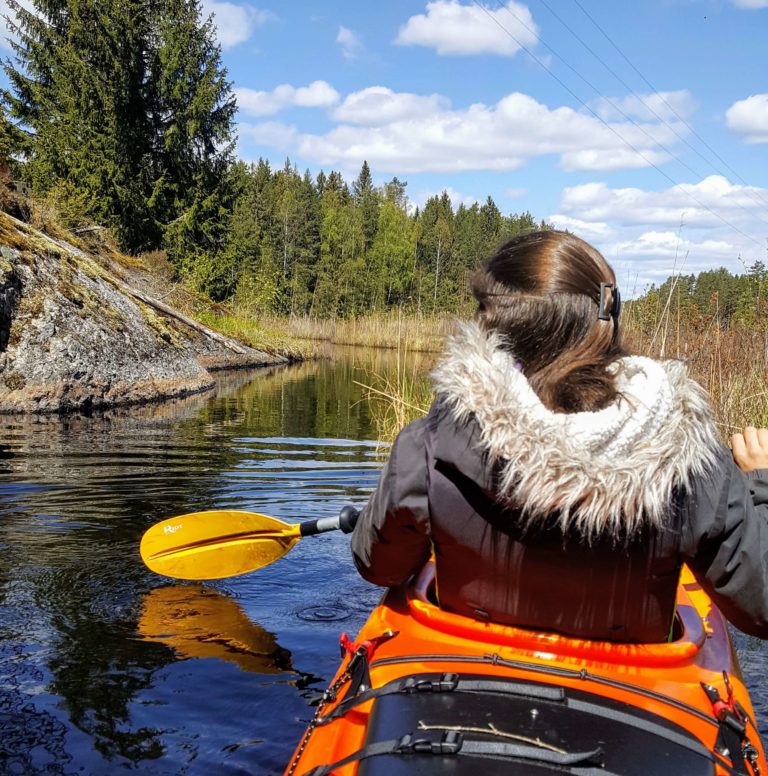 21 minutes drive from the Central Station/Opera. 30 min with public transportation. We will send you details after booking, making your transport hassle free.
The lake is a hidden pearl. A bit like Alaska. Most guest spend 3 or 4 hours here and here are many places to go on land, and relax. Bring food and enjoy a great day in the wilderness.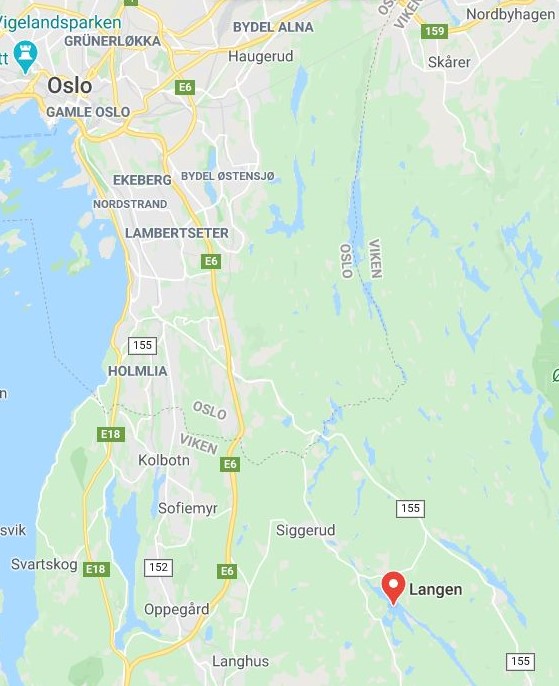 Kayak certificate - Kayak rental Oslo
You don't need a licence to kayak here. Some places you need a kayak certificate to rent a kayak. That makes sense if the waves are big, or there are boats and ships passing by. Or far from land. None of that is a problem here. But you must be sober. And you have to wear a flotation device (which is always included). If you are unsure about kayaking, a guided tour is a good alternative.