Looking for canoe rental Oslo? We have two canoeas for rent on lake Langen (the part of Oslomarka called Sørmarka)
We also have two SUPs and eight single kayaks, that are stable (from age 8)
-Long lake, few people. Nature and wilderness.
-Among the warmest and cleanest lakes.
-Good for fishing
for 6 adults or family on 8
Every day. Book before we get fully booked. Choose date and time after clicking the button. Remember that we also have kayaks.
After booking, you will get a perfect description with directions. From Oslo S, it's 21 minutes drive south. Or 31 minutes with bus (from Bjørvika to Bru)
The canoes fit well also for kids and dogs. We only rent out two canoes.
Det er plass til 3 voksne og ett lite barn i den grønne kanoen (se bilde). I den grå er det plass til 3 voksne og to barn. NB: Den grå aluminiumskajakken har to seter. Klassisk kanopadling er knestående, men mange foretrekker å sitte. Ta med sitteunderlag dersom dere er mange.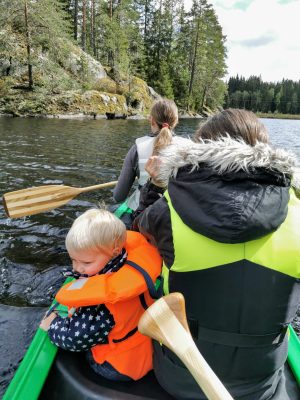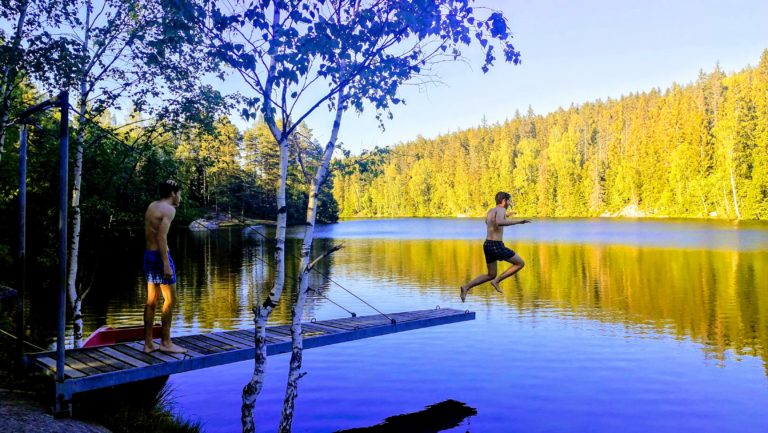 Weekday=Mon to Thurs. Weekend=Fri to Sun.
Canoeing on Langen is like paddling on a wide a lazy river. The lake is 9 kilometers long, so you will not paddle all the distance. You will see small islands, farms, ducks and bever huts. The area is strictly regulated to reduce human impact, so you will be in the wilderness most of the time. You start in the north, by Bru. Langen is popular among fishermen. Here are many nice places to enter land. If you are looking for canoe rental Oslo, this is a nice choice.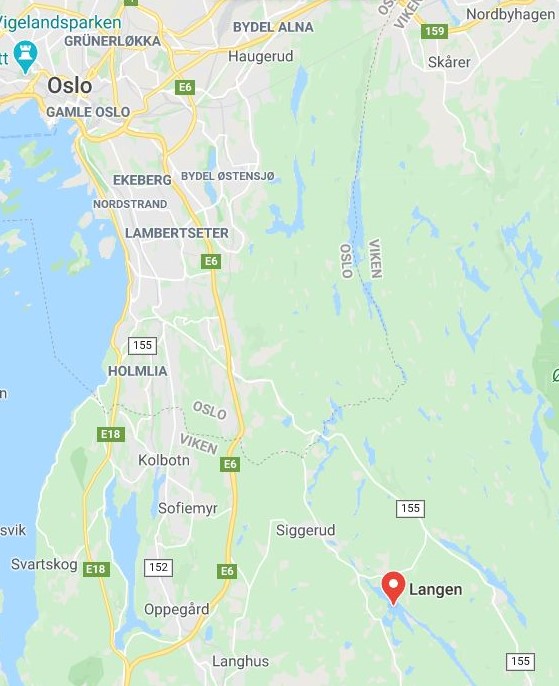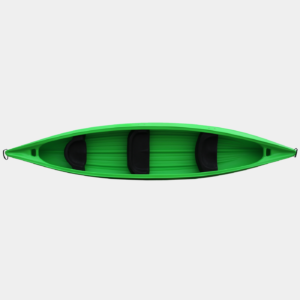 Hans J. M.
31. mai 2021
Easy rental, beautiful scenery and very accessable. Parking right by the water and several camping areas close by. Highly recommended! Christopher E.
16. aug 2020
Det var utrolig fint 🙂 Takk for at vi fikk leie! Linda H
13. sep 2020
vi hadde en veldig fin tur:) Gøril B.
30. mai 2021
Very pleasant rental, with parking right by the water and canoes.
Frequently asked questions
Will be translated to English soon