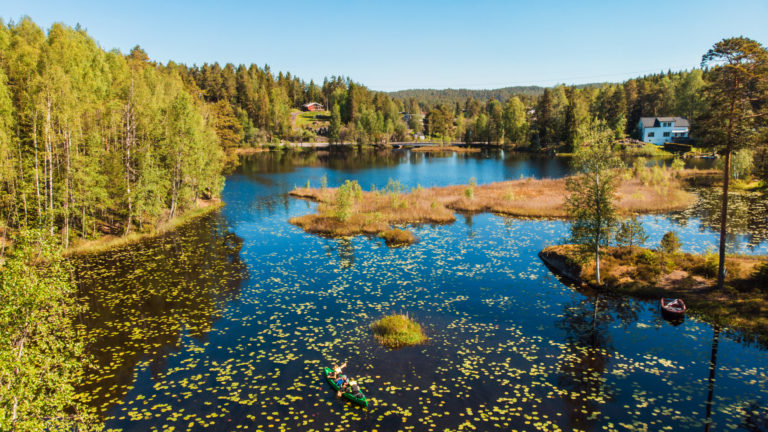 Looking for canoe rental Oslo? We have two canoes – 21 minutes south of the Opera.
Enjoy an adventure in the Wilderness – in stable canoes.
-Long lake, few people. Nature and wilderness.
-Among the warmest and cleanest lakes.
-No waves, no speedboats, no cruise ships – no boats at all
minutes south of the Opera
34 with public transport
adults will fit in one canoe
Every day. See available times after clicking on the Green button.
Bonus: Receive our top recommendations for activities, sights, and dining via email upon booking.
After booking you will automatically get a perfect travel description. By car it takes 21 minutes from the Opera/Oslo Central Station. Or 34 minutes by public transportation (Oslo to Bru in Nordre Follo)
The canoes are also nice if you bring kids. At Langen we only have four canoes, if you are a larger group try Vansjø (six canoes) 
About the canoes and equipment
Each canoe can fit 3 adults – or even three adults + a small child. The grey canoe has two seats, the green has three seats. Classic canoeing is on the knees, but many prefer to sit. Bring something to sit on, it you are more than two persons – canoing in the grey canoe.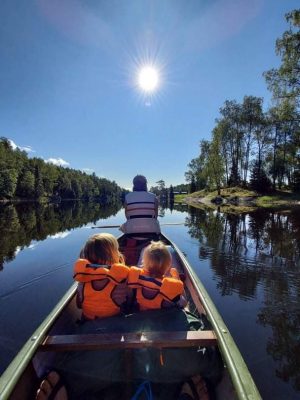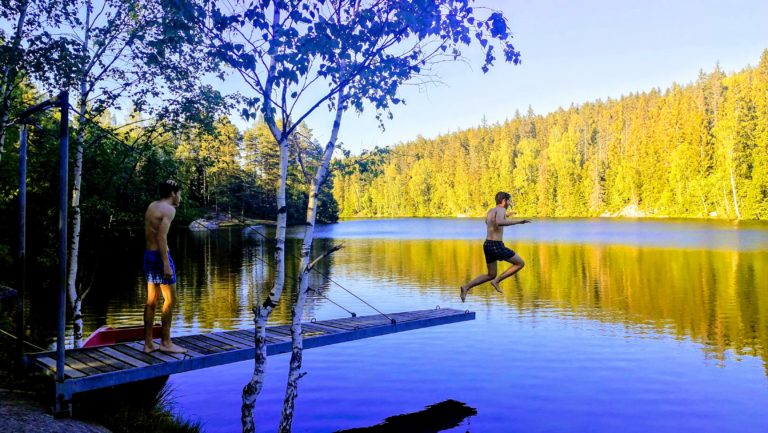 Weekday=Mon to Thurs.  Weekend=Fri to Sun.
Book now: Weekends and holidays are typically fully booked.
Canoing here is like paddling on a lazy and wide river. The lake is 9 kilometers long, so you will not paddle all the way. You will see islands, farms, duck families and bever huts. It's forbidden to construct new buildings in the area, and most of the time you will canoe in the wilderness. You start in the north (you will get a map). Langen is popular among fishermen, and ice skaters in the winter. There are many places to enter land. If you look for canoe rental Oslo, this is a beautiful place. Vibeke Hoff
23rd of August 2023
A canoe trip on Langen is highly recommended. We rented for a day and brought a tent which we pitched at Geitholmen before paddling further down towards Gjersenga and back. Wild Oslo is easily accessible, and it is quick and easy to both pick up and deliver canoes and equipment. Hans J. M.
31. mai 2021
Easy rental, beautiful scenery and very accessable. Parking right by the water and several camping areas close by. Highly recommended! Gøril B.
30. mai 2021
Very pleasant rental, with parking right by the water and canoes. Sérgio Rocha
10th of July 2022
Awesome service and good quality material. For sure I will repeat the experience. Eifelaner
18th of July 2023
Easy booking, great value for price and really comfortable facilities!
Bonus: Receive our top recommendations for activities, sights, and dining via email upon booking.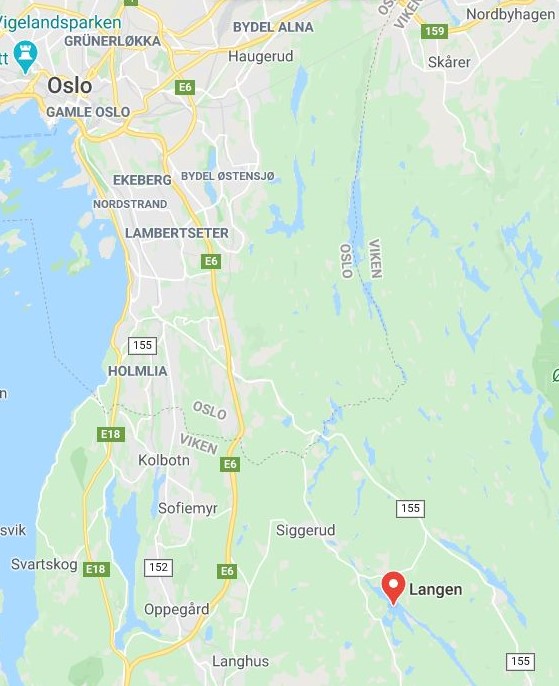 Questions about Canoe Rental Oslo
About the rental location
About Langen and the area
About the equipment – Canoe rental Oslo