Kayak Rental Halden Canal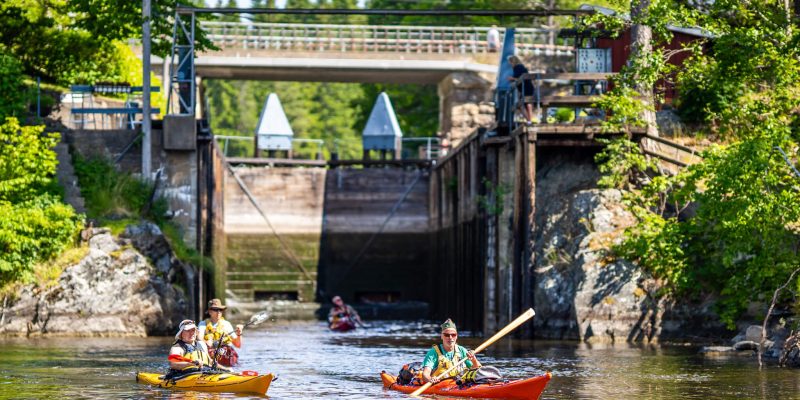 Some highlights of renting a kayak on the Halden Canal
Every day. Select a time when booking.
hour with car from Oslo S.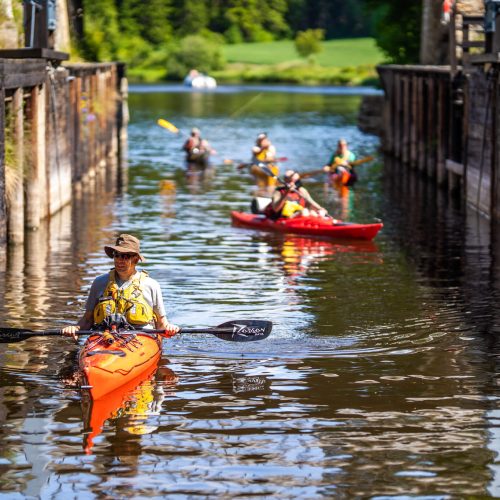 Isabel S
Vi hadde en suuuuper dag! Vi kommer i hvert fall tilbake!!! Silje M
Dette var en veldig bra opplevelse. Kjempefine padleomgivelser, spesielt for nybegynnere som oss. Mange bademuligheter underveis og fine områder å spise nistepakken og evt grilling for de som ønsker det. Imøtekommende og hyggelig folk.

Pernilla
Hei Oddbjørn! Hadde en helt fantastisk fin opplevelse på onsdag 🙂 Tusen takk 🙂 Ha en kjempefin dag og helg! Helene
16. aug 2020
Det var heeelt fantastisk! Kommer garantert tilbake 🙂 Sour D
It was a great time and the price was very good, the kayaks were comfortable.😍 Jan V
Very nice trip with kajakk. Everyting worked perfectly. A 4 hour trip with my wife in sunshine. I recomand this to everyone.
A kayak trip on the Halden Canal is an experience that offers varied nature, from drowsy rivers to beautiful lakes, islands, and wilderness. During the trip, you will pass through historic locks that have been in use for over a hundred years!
Starting in Ørje, you will have the opportunity to explore the beautiful nature at your own pace, paddle through calm waters, and take in the views of the surrounding scenery. With our reliable kayaks, you will have the freedom to navigate through different terrains, including drowsy rivers, lakes, and untouched wilderness.
Day trip or overnight stay
We cater to both short and long trips. If you have limited time, you can choose a short day trip, but if you want to explore more, you can take an overnight trip in new shelters, sleep in a hammock, or at a campsite. Along the way, you will have the opportunity to visit cafes and enjoy the sun while paddling past diverse bird and wildlife.
Whether you are an experienced kayaker or a beginner looking for a fun and unique experience, the Halden Canal has something for everyone
Our rental includes all necessary equipment such as quality kayaks, paddles, life jackets, and maps so you can focus on enjoying the experience. We also offer suggested routes and recommended stops, including cafes and other beautiful places.
No kayak certificate is needed here
Most rental places require a kayak certificate. A kayak certificate is sensible when paddling in areas with heavy boat traffic, waves, or far from shore. Here, there are few boats and short distances to land. Nevertheless, we take safety seriously. Life jackets are always included in the rental, and you will receive instructions if desired. You must be sober to rent a kayak. Paddling with others and being able to swim further increases safety in case something unlikely should happen.
Through Halden Canal, there are several historic locks. You can choose to paddle through them or carry the kayak around. Either way, it's an experience to see the locks in action.
About the rental location (opening hours, facilities, etc.)
About the equipment – rent kayak Halden canal.
About the Halden canal and the area.
In Haldenkanalen, we have 8 Oru Beach LT kayaks available for rent. They are easy to paddle, have plenty of room for luggage, and can be folded up. The kayaks are based on the origami principle and can be packed up and unpacked in minutes. This is great if you want to take the bus back to Ørje.