Leie kajakk Oslo? Vi har stabile kajakker til en perfekt utflukt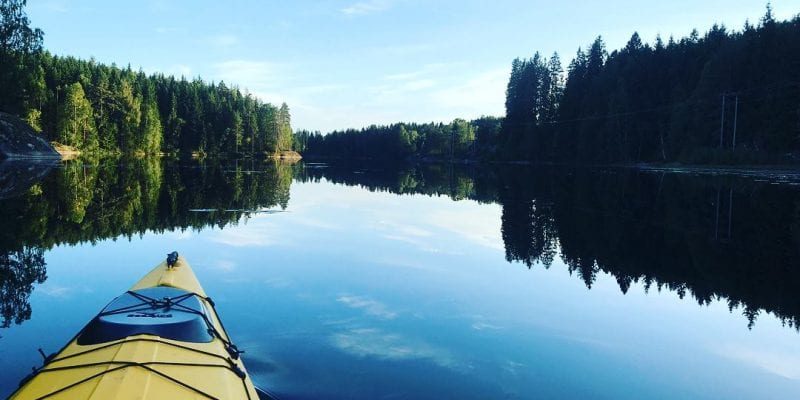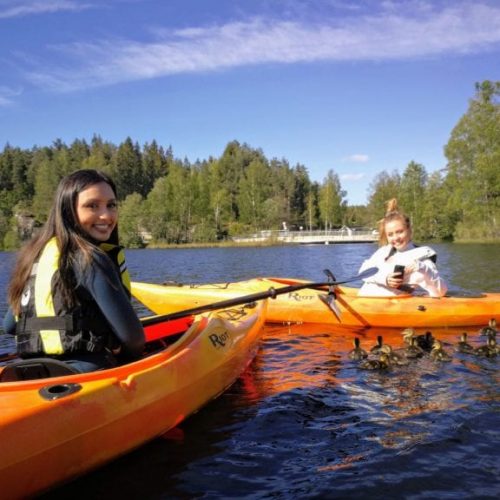 Isabel S
Vi hadde en suuuuper dag! Oddbjørn var veldig hyggelig og hjalp oss å bære ned kajakkene til vannet og etter en liten instruksjon paddled vi av gårde med en dobbelt og 2 enkelt kajakker. En fin badeplasse, perfekt for å ta en pause der og så paddle tilbake. Vi kommer i hvert fall tilbake!!! Silje M
Dette var en veldig bra opplevelse. Kjempefine padleomgivelser, spesielt for nybegynnere som oss. Mange bademuligheter underveis og fine områder å spise nistepakken og evt grilling for de som ønsker det. Imøtekommende og hyggelig folk. Enkel reisevei fra Oslo, kort busstur og kort vei fra stoppen til huset.

Emmanuel F
Great outdoor experience!!! I would recommend it to anybody who has the time!

Jamie S
This was a fantastic afternoon kayaking. Our guide took great care of us and adapted the trip to fit our group's needs. We had experienced and novice kayakers and everyone enjoyed the lake and felt comfortable. I highly recommend Wild Oslo!

Pernilla
Hei Oddbjørn! Hadde en helt fantastisk fin opplevelse på onsdag 🙂 Tusen takk 🙂 Ha en kjempefin dag og helg!